Coming Up
Coming up in this blog is a Motorcycle Dairy of my travel in a Royal Enfield Thunderbird, across Kerala and TamilNadu, a 2500km trip, that was done in 10 days.
Till such time, here is a picture of Allepey, shot with a Nikon CoolPix 3700 (which sadly has breathed its last!)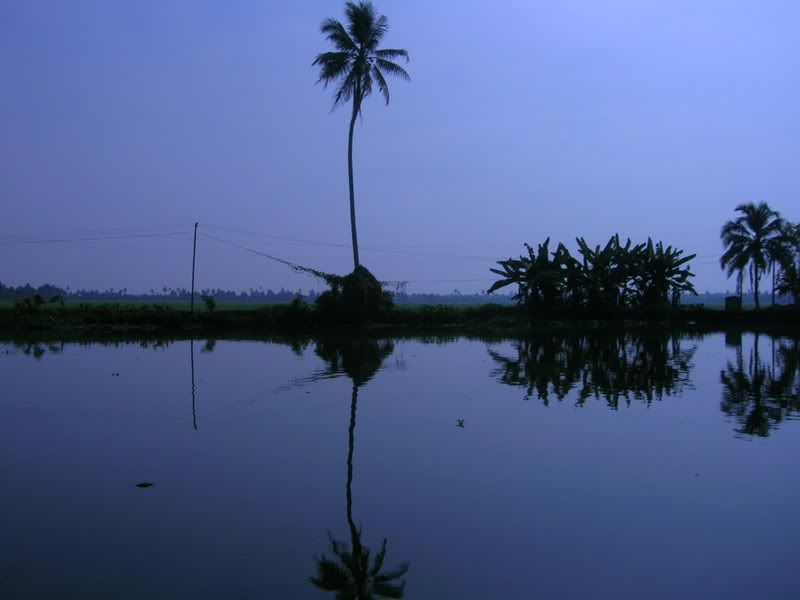 K.Shyam
PS: If there ever was a place for vacationing in this world, it _has_ to be kerala and nothing else.
Posted by Shyam Krishnaswamy at 10:55 PM